Konica Minolta Photocopiers
We supply Konica Minolta office printing systems to make your entire work cycles more productive and collaborative, the devices are suitable for small, medium and large businesses. The comprehensive series includes compact photocopiers, multifunctional colour printers and large production print machines that can be leased, rented or purchased.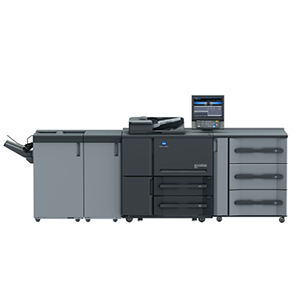 Konica Minolta AccurioPress 6120
Built to perform in high volume environments, digital press sets a new standard in monochrome printing. Print and copy speeds up to 120 ppm reach new levels in efficiency.
Enquire Now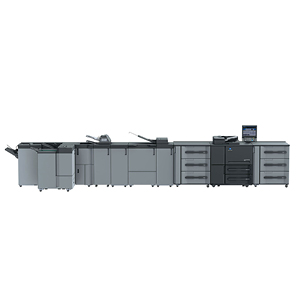 Konica Minolta AccurioPress 6136
This device provides high quality black and white output at high volume. With a duty cycle of over three million impressions, and real-time automated image density.
Enquire Now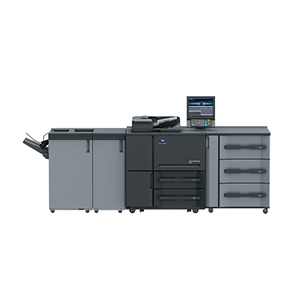 Konica Minolta Accuriopress C3070
Ideal for printing-intensive environments, the device excels at what's important such as increasing productivity, reducing costs and ease of use.
Enquire Now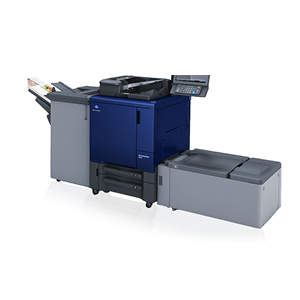 Konica Minolta AccurioPress C3080
A single printer that can do 2 sided banner printing, professional finishing, high productivity up to 80 ppm, real-time automated quality adjustments and so much more.
Enquire Now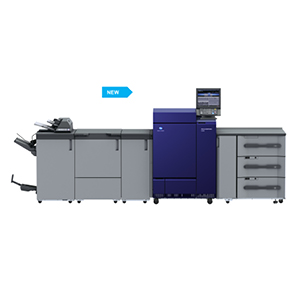 Konica Minolta AccurioPress C6085
This flagship device for digital colour on-demand printing delivers high level image quality and productivity at competitive prices, with very fast 85 ppm helping you grow your business.
Enquire Now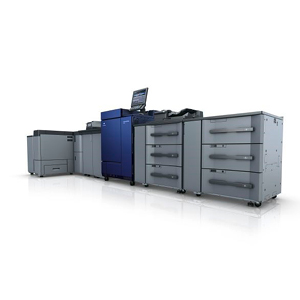 Konica Minolta AccurioPress C6100
This copier achieves superior productivity fast - giving you more options to grow your business and provides high-speed printing for a wide range of paper weights, with very fast 100 ppm.
Enquire Now
---
How can we help?
Get a quick quote on any of our Konica Minolta devices today and find out how much you could save.