Leading Managed Print Service Provider
Our Managed Print Service guarantees peace of mind when it comes to supporting and servicing your print equipment whilst ensuring you benefit from reduced costs, improved security and increased staff productivity.
Maximising efficiency is a key objective for any organisation so with market leading software that monitors all your devices on a live basis, provides regular reports and pre-empts faults, our Managed Print Service can take your business to the next level. We work with organisations of all shapes and sizes in many different sectors to accommodate their various print requirements.
Get Started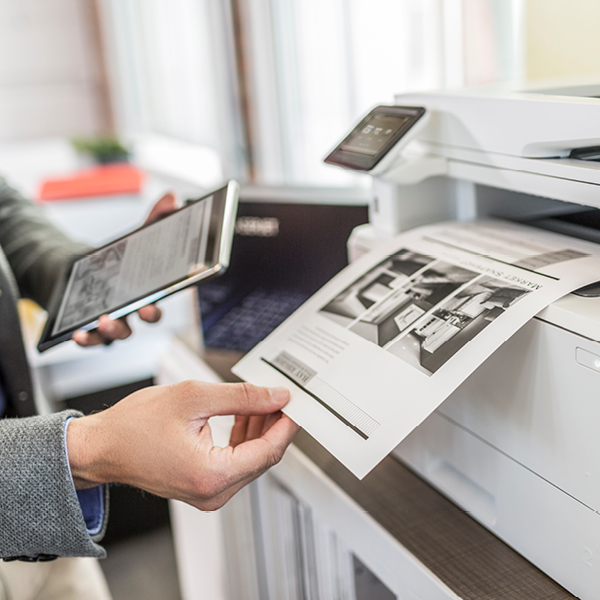 Control and optimise all your document output, significantly reduce your printing costs and gain complete financial transparency and control, while adopting the latest technology and security features.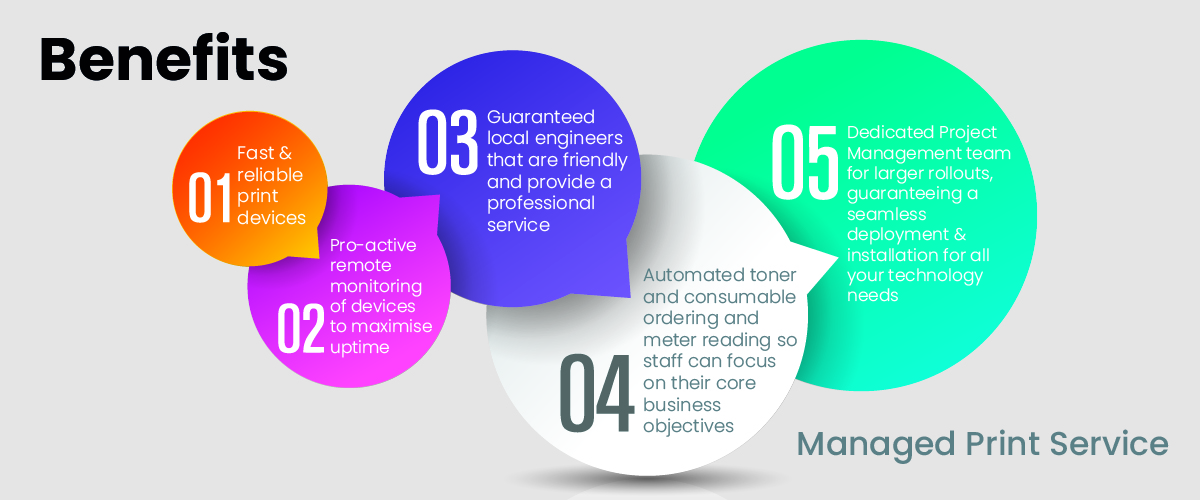 A Solution Tailored For You
How often do you review your print activity, and the way documents move around your business? We examine your existing print environment, understand your business objectives going forward, review existing workflows and processes, assess the impact on staff and how that can be improved, and then produce a dedicated proposal incorporating any additional outsource print costs.
If your primary focus is reducing costs, increasing security or perhaps introducing workflows to enable your remote workforce, our consultants will work with you to ensure you have the right tailored service for your organisation.
Subscribe to
our newsletter